Welcome to the CNMI Department of Labor
To enforce CNMI Labor and Federal Laws and ensure that all employees and employers are provided equal and fair treatment. To provide assistance to qualified US citizens, CNMI Permanent Residents to be given preference with employment opportunities. To collaborate with education and training institutes to further develop the workforce of the Commonwealth of the Northern Mariana Islands.
Starting Tuesday, September 4, 2018, the CNMI Department of Labor will send an e-mail invite to approximately 4,000 recipients to complete an online survey. The survey is powered by SurveyMonkey© and is intended to determine the labor workforce population in the Mariana Islands.
The survey will take 10 - 15 minutes to complete and may be accessed by clicking on the following link: CNMI Department of Labor - Workforce Population Survey. Participation in the survey is voluntary and participant responses will be kept confidential. The results will be used for statistical
purposes and reported only in aggregated form.
The CNMI Department of Labor encourages all recipients to provide important feedback by participating in the survey. Any organization having difficulty in accessing the site or
completing the survey may contact the Division of Employment Services at 664-3190 or 322-0996.
Job fair coming to Kagman High School
The CNMI Department of Labor cordially invites all active job seekers for a job fair at Kagman High School. The event will be held in the school cafeteria on Saturday, October 6, between 9:00 AM to 3:00 PM.
Interested participants are encouraged to bring a copy of their resume and be prepared to fill out job applications. The event is open to the public, free to attend, and no advance registration is required.
For additional information about the job fair, contact the Division of Employment Services at 664-3190 or 322-0996.
We look forward to seeing you there!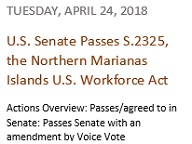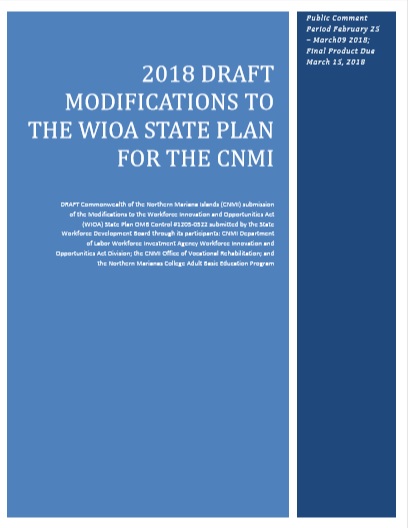 ---
This site is provided as a public service to make the operations of the Department and contacts with the public more efficient and less costly. The Department welcomes suggestions for further development of the site and the coordination or improvement of the Department's services. For information on Federal Minimum Wage Guidelines, please visit the US Department of Labor website.
Technical Assistance:
If you have problems or need technical assistance please contact technical support for fast help.
Last Updated 10/9/2018