Now Hiring
CNMI Department of Labor:
Industrial Hygiene Consultant Technician
Opening Date: December 22, 2017
Closing Date: January 5, 2018
Hyatt Regency: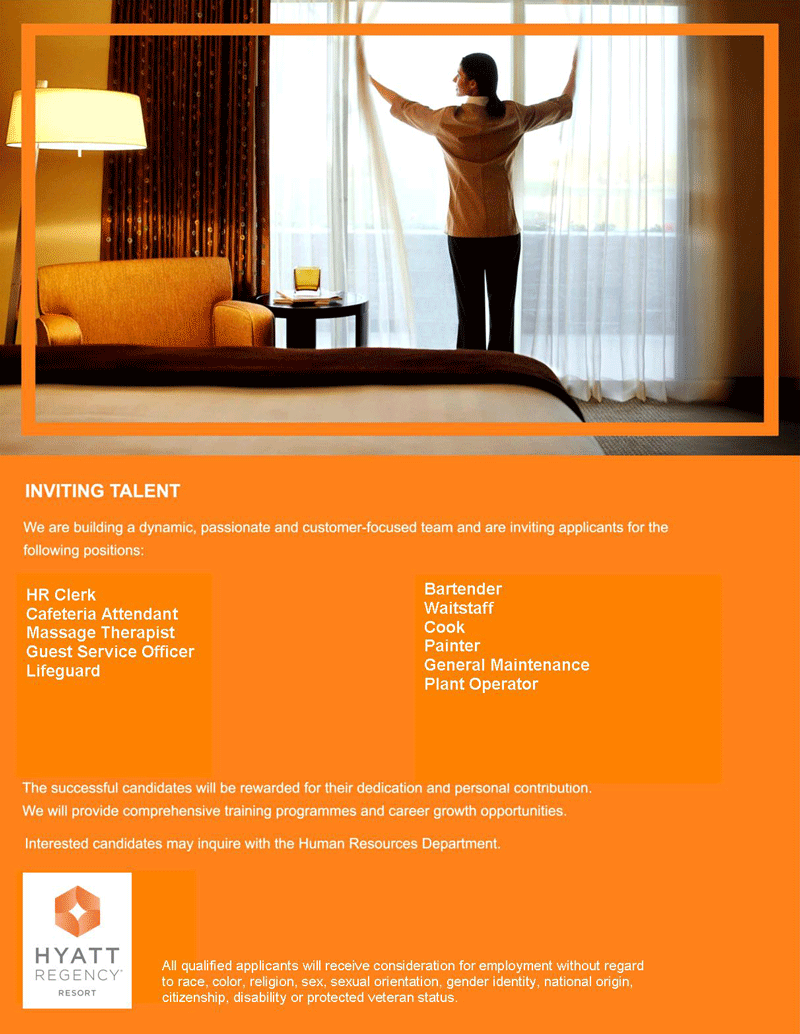 Hyatt Regency Saipan is an equal opportunity and affirmative action employer that does not discriminate on the basis of race, national origin, religion, age, color, sex, sexual orientation, gender identity, disability, or veteran status, or any other characteristic protected by local, state, or federal laws, rules, or regulations. Hyatt Regency Saipan policy applies to all terms and conditions of employment. To achieve our goal of equal opportunity, Hyatt Regency Saipan maintains an affirmative action plan through which it makes good faith efforts to recruit, hire, and advance in employment qualified minorities, females, individuals with disabilities, and protected veterans.